We are agents of change.
We believe modern luxury is about pushing the boundaries of sustainable development while creating the most beautiful products possible. We never use animal fur or animal leather, and are actively working with scientists and suppliers to find new solutions in the world of material innovation.
Our treatment of animals and the health of our planet are key in moving fashion forward. Below outlines our materials and packaging used, manufacturing partners, and recycling programs that support these founding values.

MATERIALS
Animal-Free Fur
All of our products are made from cruelty-free sources. This means that no animals were harmed because no animals were used to create any of our garments or accessories. Our luxurious fur products are also vegan, because in addition to not using animal fur or leather, our furs do not contain wool or silk.
We are aware that most animal-free furs contain non-biodegradable fibers such as polyester and acrylic, so when using recycled fibers made from these virgin synthetics, we make sure they meet the Global Recycled Standards (GRS) and are sourced from post consumer waste. Meanwhile, to begin solving for these virgin synthetics, for Fall 2020 we introduced BIOFUR™, an animal-free fur textile that is made with a plant-based polymer. Ultimately, our goal for 2021 is to offer animal-free fur products that do not contain polyester or any other virgin synthetics. Until we reach that goal, we are implementing an upstream solution to deal with microfiber pollution and non-recycled synthetic textiles.
Animal-Free Fleece
Our super warm and soft animal-free vegan fleece is made from recycled 100% post-consumer plastic that meets Global Recycled Standards (GRS).
Animal-Free Vegan Leather
We refer to our high-quality leather products as animal-free or vegan leather. Even though not all vegan leather products are chemical free, and many of these textiles contain some level of petroleum and/or polyester, they are still far less harmful for the planet than animal leather.
We are currently sourcing and working with chemists and suppliers to create a vegan leather alternative made from biodegradable natural sources. In 2020, we started using leather made from the cactus plant. The cactus plant is fully sustainable, requires little water, and uses no herbicides or pesticides. Cactus leather is luxe, water resistant, and durable.
Cotton and French Terry
We source sustainable cotton and French terry, meaning these fabrics maintain levels of production with as minimal of a negative impact to the environment as possible. Whenever we use the term "organic cotton," it refers to cotton that is made without pesticides or toxic chemicals that can damage the soil.
Tencel™
All of our fabric linings are made from Tencel™, a fiber that is made from the wood pulp of trees that are grown and replaced on specialized tree farms. This certified bio-based fiber is manufactured using an environmentally responsible production process and is compostable and biodegradable.
BIOFUR™ Textiles
We launched the first of our BIOFUR™ innovations in November 2020. All textiles in the BIOFUR™ collection are recyclable and made from either plant-based or 100% recycled materials. We plan to add styles to this collection each year, and ultimately will only use textiles that we deem sustainable.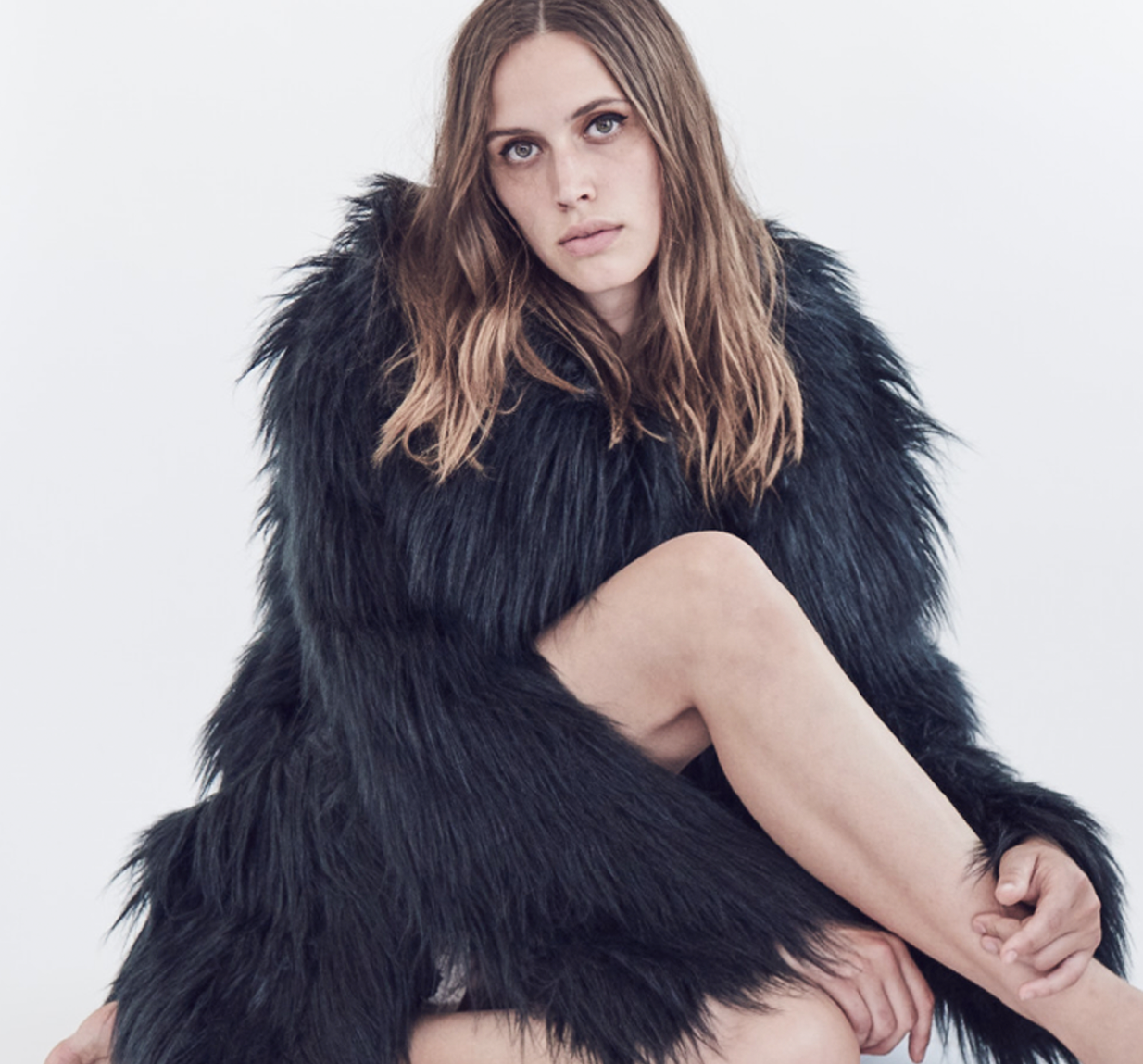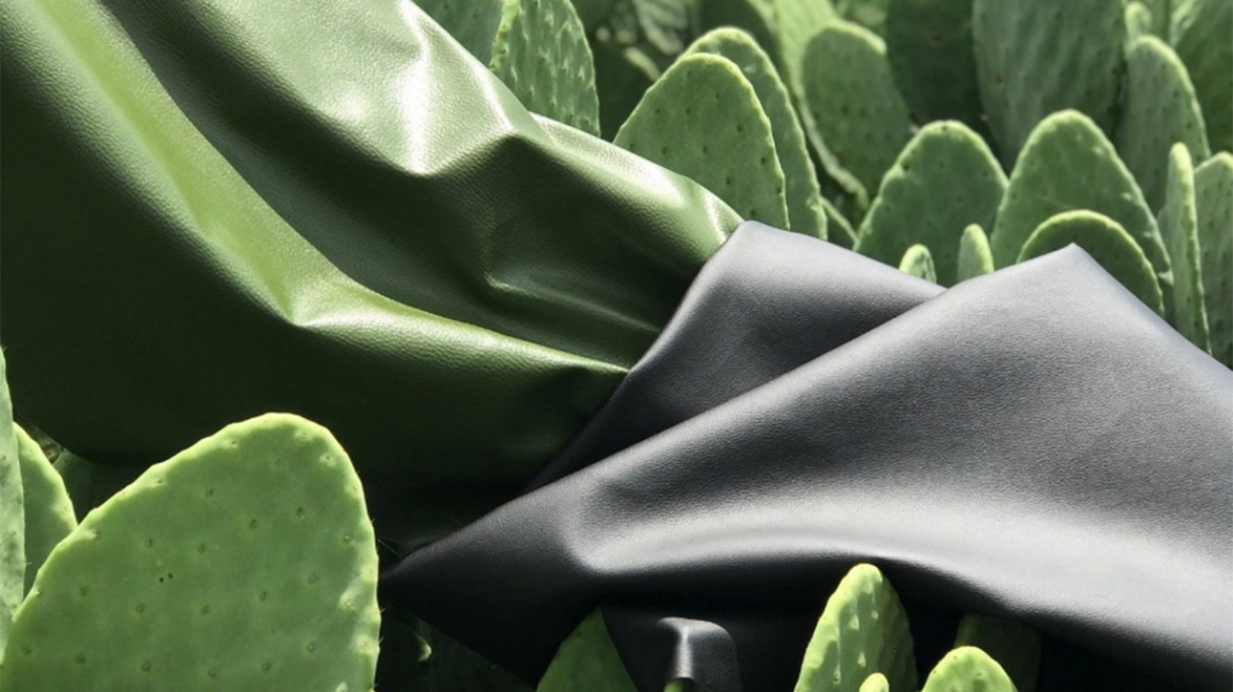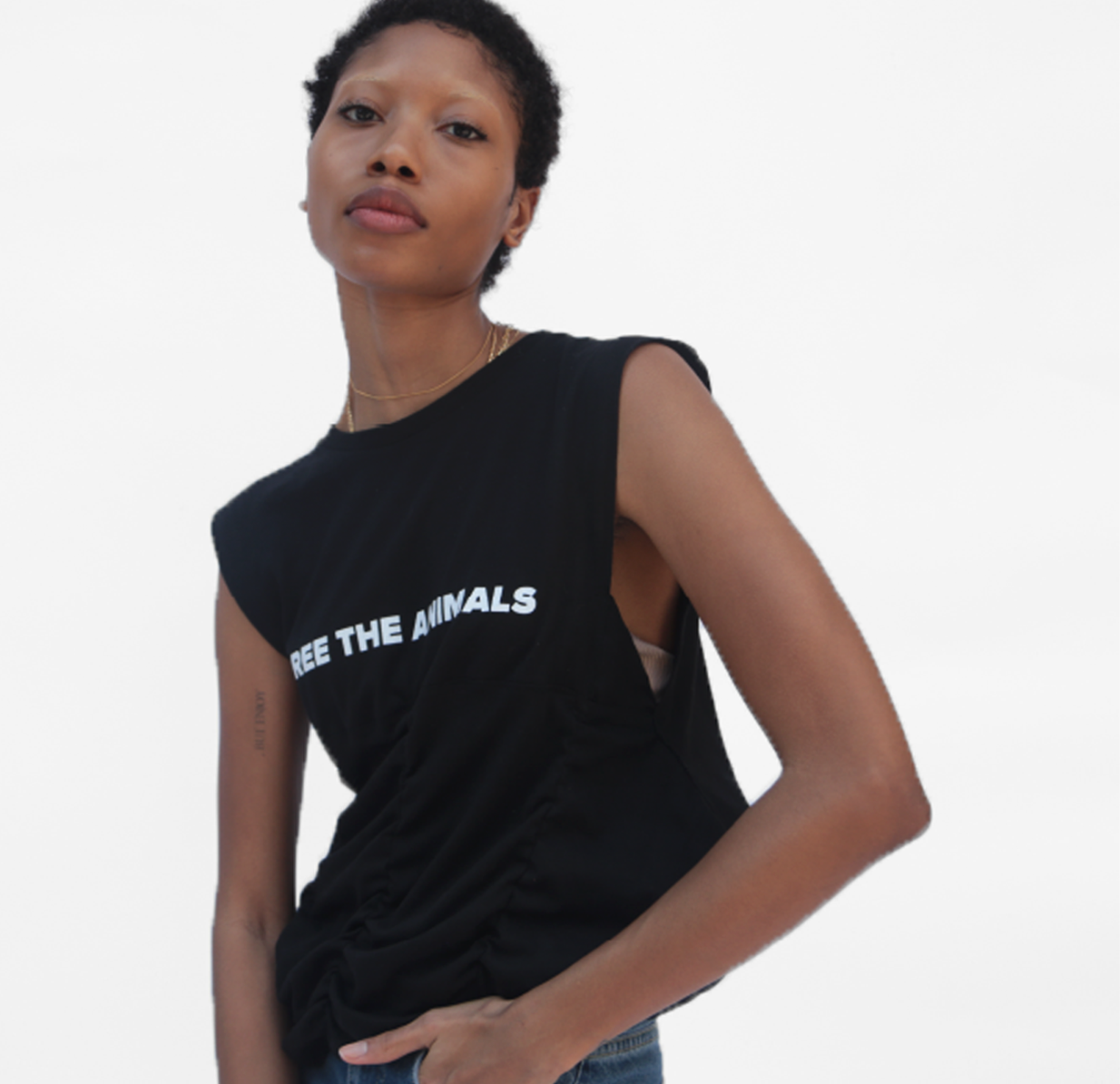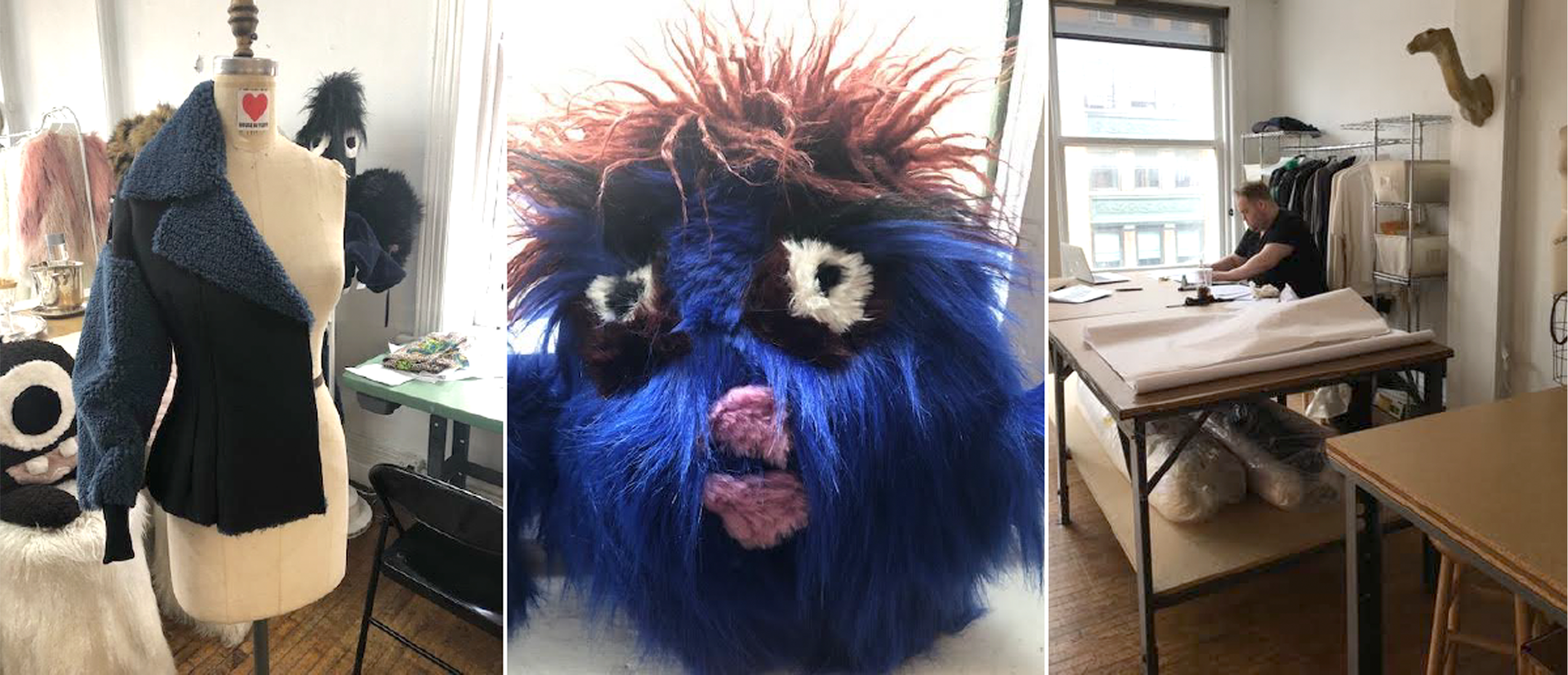 PACKAGING
House of Fluff does not use single-use plastic. All of our products come to you in compostable mailers or recycled boxes. Our garments bags are made from reusable cotton muslin fabrics that are appropriate to use for storing your coats when you are not wearing them.
MANUFACTURING
We consider each and every one of our products a luxury product, meaning it should last for not only seasons but years. We are careful to work with manufacturing partners that not only meet our luxury quality standards, but also pay a fair wage and create safe and environmentally responsible workplaces.
RECYCLING
As we are constantly sourcing, and ultimately developing, new textiles, we are careful to upcycle any remaining textiles we have in our possession. This is why, for now, you will see products that are not referred to as "bio-based".
We also upcycle our animal-free fur scraps into plush collectibles we call Scrappy's. These Scrappy's are made by hand with love in our New York City studio. Hopefully in the future we will be able to offer a recycling program that allows us to take back gently used products and upcycle them into other products so nothing we make will ever end up in a landfill.
"We are proud of everything we have achieved so far. We know we are not perfect, but we are working on solutions to create even more responsible fashion products. We appreciate your support, as together we can help make the world of style and luxury a better place." Kym Canter, Founder